Features
---
Responsive Layout
Look sharp on desktop, tablet and smartphone. A highly requested feature for restuarants, cafes and any business looking for a responsive design.
Flexible Food Menu
We've created a custom post type for all your food items. You can group them and display them anywhere on your site using the [foodmenu] shortcode.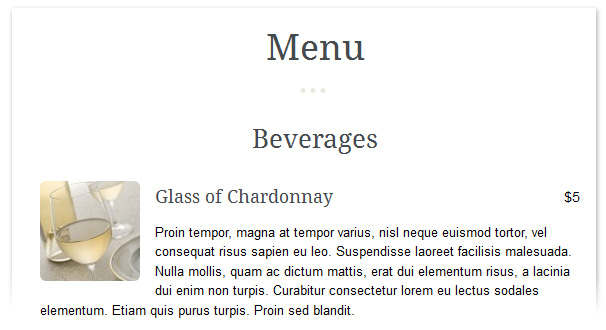 Reservation Form
Take reservations through our built in reservation form page template and receive immediate email notifications whenever a new reservation is received.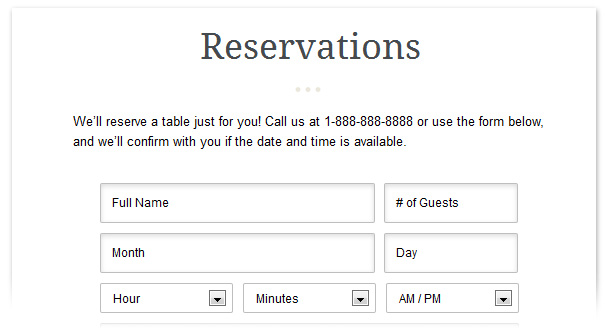 Events & Upcoming Events Widget
Create events and feature them on a page or in the sidebar with our events widget.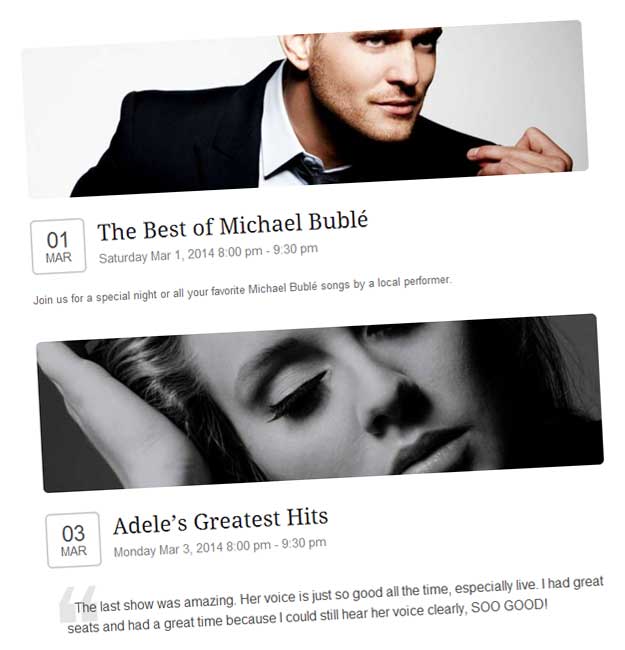 5 Color Schemes
Included in the theme are 5 color schemes. You can easily choose your favorite or use our colors as a starting point to create your own.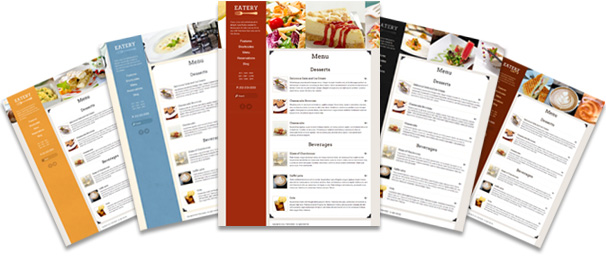 Unlimited Google Fonts
Choose from any of the included 9 Google Fonts with complimenting paragraph text. Mix and match for the perfect fit, or select any other fonts from the large selection available from Google Fonts.
Custom Colors Made Simple
Using only 6 color choices you can create a beautiful custom color scheme. We've made it easy for you to select and use custom colors.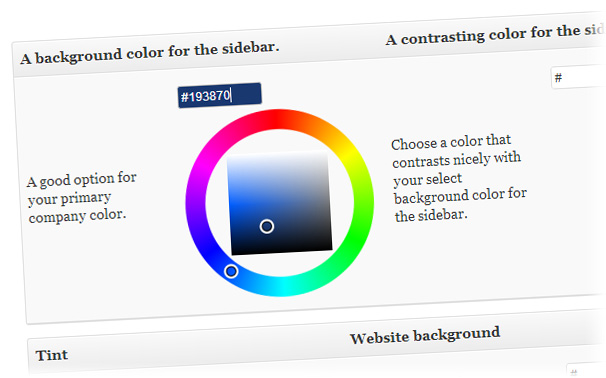 Unique Custom Header or Full Background Image
Create your custom header from 1 panoramic image or up to 8 photos- or choose a full background image for your site.

Custom Background and Sidebar Patterns
Use any of our included background patterns or easily upload your own.

Social Media Icons
Easily add to your sidebar any or all of the 18 social media icons included.